Over 400 Mix / Utility Mixes
Big D Ready Mix Concrete
Ready Mix Concrete Supplier in Dallas, TX
At Big D Ready Mix Concrete, we have experienced professionals to assist you with your commercial or residential concrete needs, as well as construction services for all types of projects. We have the right team of experts that can provide tailored high strength wall mixes for your individual business or residential home. Our portfolio of satisfied clients shows why Big D Ready Mix Concrete is one of the Premier Concrete Companies in the Dallas/Fort Worth area.
Commercial Concrete Delivery
Residential Concrete Delivery
We Are Expanding
Our Locations
10361 Bickham Rd
Dallas, TX 75220
Coming Soon to
Farmersville, TX in 2019
Testimonials
"We used big D back in 2017 to do our back car lot at Autos of Dallas, They did a great job. Price was unbeatable and they delivered on schedule.

I will use them again and do recommend them to others all the time."
Sami A.
"My first time with big d ready mix was very efficient, great service, and got the job done, I would recommend this to be used by others."
Rick P.
"Great work, affordable prices, and friendly staff. They did the parking lot at work and I spoke with Luis at my job and had them do large section of my backyard…my project came out great!!"
Mariann C.
"Absolutely incredible service. I requested around 600 yards for a home we're building in Preston Hollow. I went to the job site the day of, at 5:30 am to inspect everything just to find that Mike ( the owner ) of big D was already at the site and coordinating with his office.
Simply amazing service and attention to detail. Wow."
Sam C.
Commercial And Residential
Sister Companies
Our Certifications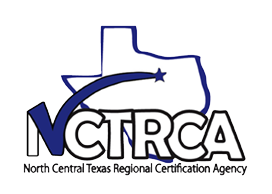 Small Business Enterprise
Women Business Enterprise
Disadvantaged Business Enterprise
About Us
Big D Ready Mix Concrete has been serving clients in the Dallas, TX area since 2002, with over 400 utility mixes, high-strength wall mixes, exposed aggregate mixes, flexural strength mixes, stamp concrete mixes, flowable fill mixes, grout mixes, and trailer pump mixes.
10361 Bickham Rd
Dallas, TX 75220
Monday-Saturday 5am to 6pm
Dispatch Hours: Project Dependent