Everything You Need to Know About Ready Mix Concrete
Building a home that you have been dreaming to have is not as easy as snapping your fingers; nevertheless, nothing can beat the feeling of knowing that you have built something that will stand firm against the tests of time. If you are planning on building your home with something versatile, sturdy, and cost-effective, then you cannot go wrong with buying some good quality ready-mix concrete.
What do you mean by ready-mix concrete?
Ready-mix concrete is made according to a pre-set mix design in a plant rather than making it on a site. Manufacturers mix cement, sand, gravel, and water in perfect proportions and then get it delivered to the site location, depending on the builder's requirements.
Ready-mix concrete is ideally delivered in a residential concrete delivery truck in one of two ways – shrink-mix concrete and transit-mix concrete.
When it comes to transit-mix concrete, the mixing process is done inside the truck transporting the concrete. In this process, the concrete is first partially mixed when in transit, and the remaining mixing is done once it reaches the destination. Mixing concrete this way helps in preventing it from hardening during transit.
In contrast, shrink-mix concrete is partially mixed in the plant before it gets transported to the construction site. Just like transit-mix, shrink-mix concrete is mixed thoroughly only after it has reached its destination. Nevertheless, this way of mixing allows professionals to transport more concrete at once.
Benefits of using ready-mix concrete
Ready-mix concrete is much better than other building materials used in construction in numerous ways.
Ready-mix concrete is excellent at resisting damage from numerous sources like fire, wind, and even explosions. Moreover, ready-mix concrete cannot be destroyed by small creatures such as termites, thus eliminating the requirement of using any special sealants and treatments.
Concrete can also stand firm against heavy moisture, and it does not warp or decay like other building materials. Moreover, ready-mix concrete can withstand frequent temperature changes, making it impervious to even the most challenging climatic conditions.
Versatility
Ready-mix concrete offers excellent flexibility and can be molded into any shape that you can practically think of. Whether you wish to make a sculpture, pillar, or even a driveway, ready-mix concrete is ideal for these types of projects. Many professionals also use chemicals to change the porosity, color, and total curing time of the concrete itself, expanding their customizing options even further.
Affordability
When compared against other materials used for building, such as brick, ready-mix concrete is much less costly. It is not very difficult to apply and can also provide you with a uniform appearance when used on a surface. Brick, however, can be challenging to even out and often requires a lot of money, time, and resources to transport to the construction site.
Things you need to consider when getting ready-mix concrete
Quality
Before you order yourself a batch of concrete mixture, you need to have a clear idea of how much you require to get the project completed. Ordering extra ready-mix concrete can result in wastage and additional cost. Similarly, if you order less than what's needed for the project, it will result in project delays until you get the amount you need.
Here at Big D Ready Mix, we suggest that you should always order at least 10% more than what you require for the project. This will allow you to have some extra leftover materials to help you cover up any possible errors.
If you are confused about how much quantity you require for the project, you can always ask one of our professionals to help you. Our Big D Ready Mix experts can help you figure out the exact amount of concrete you require for the project.
Purpose
It would help if you told us what you intend to repair or build with ready-mix concrete. If we have an idea of what your project entails, we can give you a mix to help you achieve your desired results.
Some applications might require a faster setting mixture, whereas other projects may require a slow setting mix. Depending on what your project needs, we can make the necessary changes to the mix.
Source of ingredients
Ready-mix concrete requires various ingredients. The quality of all these ingredients determines the overall quality of the final mix. You need to ensure that the supplier sources good quality ingredients for a known supplier if you wish to get your desired results. Here at Big D Ready Mix, we use only the best quality materials available in Dallas, Texas.
Once the concrete is mixed, the mixture has to be used within a specific period. If the mix is not used within that time frame, you will be at risk of losing the entire batch.
The movement of concrete trucks during the critical hours of the day is often restricted on major roads. This is done to prevent any traffic issues. If your project is anywhere near the main road, you should consider transporting your materials during non-peak hours of the day.
Want to get your hands on some fantastic quality ready-mix cement? Contact Big D Ready Mix today!
If you live in Dallas, Texas, and are looking for quality ready-mix concrete services or concrete additive services, Big D Ready Mix is a perfect choice. To ensure that your concrete is of the best possible quality, our professionals conduct a quality assurance test.
This test helps you verify that the concrete will maintain the desired durability and strength required for your project.
To know more about ready-mix concrete or book a batch for your project, you can get in touch with us at 972-737-7976 or contact us online. You can also request a FREE quote directly!
Looking for the best ready mix concrete supplier in Dallas, TX?
Big D Ready Mix Concrete offers you high-quality concrete products and excellent service!
Sister Companies
Our Certifications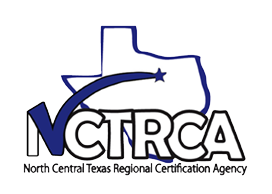 Small Business Enterprise
Women Business Enterprise
Disadvantaged Business Enterprise
About Us
Big D Ready Mix Concrete has been serving clients in the Dallas, TX area since 2002, with over 400 utility mixes, high-strength wall mixes, exposed aggregate mixes, flexural strength mixes, stamp concrete mixes, flowable fill mixes, grout mixes, and trailer pump mixes.
10361 Bickham Rd
Dallas, TX 75220
Monday-Saturday 5am to 6pm
Dispatch Hours: Project Dependent