What are the different types of cement?
Cement is a binding agent that hardens after settling to adhere to various building units like bricks, stones, tiles, etc.  
Cement is a fine powdery substance that is mainly made up of limestone (calcium), clay or sand (silicon), iron ore, and bauxite (aluminum).
It may also include materials like chalk, shells, blast furnace slag, shale, and slate.
When mixed with water, cement undergoes a chemical reaction to form a paste that sets and hardens to bind building materials' independent structures. Other than binding building blocks to secure infrastructure, cement is also used to make mortar and concrete.  
Given below are a few types of cement that you probably didn't know about.
Acid-resistant cement
This type of cement has an additive sodium fluosilicate that accelerates the hardening process of soluble glass and increases cement resistance to water and acid. Soluble glass is the primary binding material for acid-resistance cement.
Soluble Glass is a compound that contains sodium oxide and silica, which forms a glassy solid that has the useful property of being highly soluble in water.
Acid resistance cement is ideally used for acid and heat resistant coatings for installation in the chemical industry.
It is not resistant to water and fails when attacked by weak acids or water.
If you add two percent of Ceresit or 0.5 percent of Linseed oil, this cement's resistance to water increases, and is then known as the water and acid resistant cement.
Colored cement
You can create a cement of your desired color by intimately adding mineral pigments with ordinary cement. The amount of coloring material used can vary anywhere from 5 to 10 percent.
If your percentage in any way exceeds 10 percent, it may affect the strength of your cement.
Given below are a few materials you can add to get different colors:
Colored cement is widely used for external surfaces, finishing of a floor, window sill slabs, artificial marble, textured panel faces, stair treads, and much more.
Low heat cement
There is a considerable amount of heat that is produced during the setting process of cement.  This cement type contains a lower percentage of tricalcium aluminate (5%) and a higher percentage of dicalcium silicate (46%).
Low heat cement possesses comparatively less compressive strength and offers an initial setting time of one hour and a final setting time of 10 hours. This type of cement is ideally used for mass concrete work.
Quick setting cement
Quick setting cement is produced by finely grinding the cement and adding a small percentage of Aluminium sulfate. The rate of retarder or gypsum for setting is also significantly reduced.
The fineness of grinding and aluminum sulfate's addition is the main reason this type of cement settles quickly. The settling of cement starts within the first 5 minutes after adding water and becomes as hard as a stone in less than 30 minutes. 
A builder has to take extreme precautions while using this type of cement since mixing and placing concrete must be completed in a short time. Quick setting cement is ideally used to lay concrete under running water or stagnant water
White cement
White cement is a variety of ordinary cement prepared from raw materials that are practically free from manganese, coloring oxides of iron, or chromium. Oil fuel is used instead of coal for the burning of this cement. 
As the name suggests, this cement is white in color and can be used for floor finish, ornament work, plasterwork, etc.
Sulfate resisting cement
In this type of cement, the percentage of tricalcium aluminate is ideally kept below five percent, increasing the cement's resisting power against sulfate. 
Sulfate resisting cement is used to build structures that are more likely to get damaged by severe alkaline conditions such as siphons, culverts, canal lining, etc.
Expanding cement
It is a type of cement produced by adding a stabilizing agent and an expanding medium like sulpho-aluminate to ordinary cement. It helps this cement to expand instead of shrinking like other types of cement.
Expanding cement is ideally used to repair any damaged concrete surface and make any water retaining structures. 
Hydrophobic cement
Hydrophobic cement contains admixtures that decrease the wetting of cement grains. The usual hydrophobic admixtures are Naphthenes Soap, Acidol, Oxidized Petrolatum, etc.
Using this type of cement increases the water-resisting capabilities of concrete.
Want to know more about concrete? Get in touch with Big D Ready-Mix today!
At Big D Ready Mix, we specialize in everything related to concrete. All our professionals have expertise and specialization, making us a leading ready mix concrete supplier in DFW Texas.
We provide best in class services and products to all our clients. If you want to know more about concrete, call us at (972) 737-7976 today, and one of our professionals will answer all your questions.
If you are looking for a reliable ready-mix supplier who understands your requirements, then Big D Ready Mix Concrete is your best option.
Looking for the best ready mix concrete supplier in Dallas, TX?
Big D Ready Mix Concrete offers you high-quality concrete products and excellent service!
Sister Companies
Our Certifications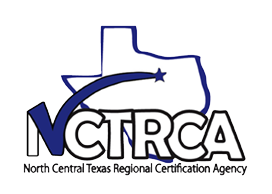 Small Business Enterprise
Women Business Enterprise
Disadvantaged Business Enterprise
About Us
Big D Ready Mix Concrete has been serving clients in the Dallas, TX area since 2002, with over 400 utility mixes, high-strength wall mixes, exposed aggregate mixes, flexural strength mixes, stamp concrete mixes, flowable fill mixes, grout mixes, and trailer pump mixes.
10361 Bickham Rd
Dallas, TX 75220
Monday-Saturday 5am to 6pm
Dispatch Hours: Project Dependent