What is the best way to get concrete splatters off a vehicle without damaging the paint?
Cement and concrete splatters from construction sites and other projects may seem a bit difficult to remove from your car without scratching your paint off. Nevertheless, a few ways can help you get rid of cement stains on your own quickly and without breaking the bank.
First, you need to start by dissolving the concrete stains using either a homemade solution or a premade solution, then wipe off all the remaining cement using a clay bar and a cloth, and finish by adding a layer of wax on top of your paint.
Part one: Dissolving the cement stains
1
Start by blocking off your area surrounding the cement stain using masking tape. Put down 4 to 5 pieces of painter's tape on each side of your stain.
This should help you give yourself a safety net to prevent any overspray. If you end up spraying any unblemished part of your vehicle with a cleaning solution, then chances are you can accidentally damage the paintwork of your car.
Note that you should never use duct tape for this step since it can also damage your vehicle's paint job. If you have multiple stains on your car, you need to tape around every one of them before you can move to the next step.
2
You will have to use a particular type of cement dissolver on top of your stains for an easy solution. You can purchase one of these cement dissolvers from a local hardware store near you or online.
This solution helps dissolve calcium from the, which allows you to remove any leftover stains without damaging your vehicle safely. These solutions are often environmentally safe acid alternatives with an active ingredient that occurs naturally in sugar cane syrup.
3
Spray the cement stains using vinegar if you are looking for a much more affordable solution. Fill a spray bottle using half of the pure white vinegar and top it off with lukewarm water.
Shake the contents of your spray bottle for at least 5 minutes in order to thoroughly mix the water and vinegar. Vinegar's acidity helps in dissolving your cement stains, which makes it easier to remove.
A bottle of cement dissolver in the market can easily cost you more than $20, but you can get a jug full of vinegar for less than $10. If you notice any cement stains on your windshield or windows, you can use this vinegar solution to remove them quickly.
Just spray on top of the cement stain, wait for 15 minutes, and then wipe away the stain using a damp sponge.
4
Spray the solution directly onto the stain in order to loosen them up. It would help if you saturated all the cement with your water and vinegar or commercial cement remover solution. Let the solution soak for some minutes, then spray again to loosen up your stain further.
Do not hesitate to soak the affected area with a lot of solution as long as you have your masking tape around it.
Part 2
Wiping the cement stains off the vehicle
1
It would help if you started by scraping away cement using a kitchen spatula covered with cloth. Try and use a wooden or plastic spatula, not a metal one. Gently scrape and peel the cement to get rid of any loose concrete from the surface of your vehicle.
You need to properly dig your spatula underneath the stain and wiggle until the concrete loosens up and eventually falls off.
It is critical for you to cover your spatula with a cloth since it could also damage your vehicle's paint if it rubs against the car by itself.
2
It would be best if you started by pressing a cloth against the stain after spraying some more solution. Once you have removed all the big chunks of cement from the surface of your car, it is time for you to lift thin layers of cement little by little. Hold your cloth against the stains for a few minutes in order to dissolve all the remaining cement.
Repeat the same process of spraying and pressing until you get rid of most of the cement stain from your car. Remember that you should not rub your cloth against the stain since it could damage your vehicle's paint job and make the stain almost impossible to remove.
Pro tip: You should use a different cloth each time you press against the stain. This way, you will have a much better chance of removing the entire stain from your vehicle.
3
Remove the last few grains of cement using a clay bar. Start by adding a little water to your stained area or a lubricant before you use a clay bar.
Apply the material to the paint with a slow and gentle circular motion to lift off all fine particles of debris.
You can get a clay bar at your local hardware store, auto shop, or home improvement store.
4
It would be best if you waxed the affected area once the stain has been removed. Start by putting a thumb-sized glob of car wax on any lint-free cloth and rub your wax into the paint in small circular motions.
Try and use vertical or horizontal rows of circles and cover your vehicle's entire affected surface while making sure that you apply an even and thin layer of wax.
Note: Apply car wax only after you have entirely removed the cement from your car.
For more such cement tips and tricks, get in touch with Big D Redi Mix Concrete.
Get in touch with Big D Redi Mix Concrete
At Big D Redi Mix Concrete, we have a team of experienced professionals who are always ready to assist you with all your concrete related queries.
We have been serving the Dallas area since 2002. Call us at 972-737-7976 or fill an online form to get in touch with us today. Our professionals can help you find the perfect ready-mix concrete for all your residential or commercial concrete needs.
Looking for the best ready mix concrete supplier in Dallas, TX?
Big D Ready Mix Concrete offers you high-quality concrete products and excellent service!
Sister Companies
Our Certifications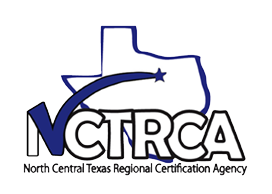 Small Business Enterprise
Women Business Enterprise
Disadvantaged Business Enterprise
About Us
Big D Ready Mix Concrete has been serving clients in the Dallas, TX area since 2002, with over 400 utility mixes, high-strength wall mixes, exposed aggregate mixes, flexural strength mixes, stamp concrete mixes, flowable fill mixes, grout mixes, and trailer pump mixes.
10361 Bickham Rd
Dallas, TX 75220
Monday-Saturday 5am to 6pm
Dispatch Hours: Project Dependent